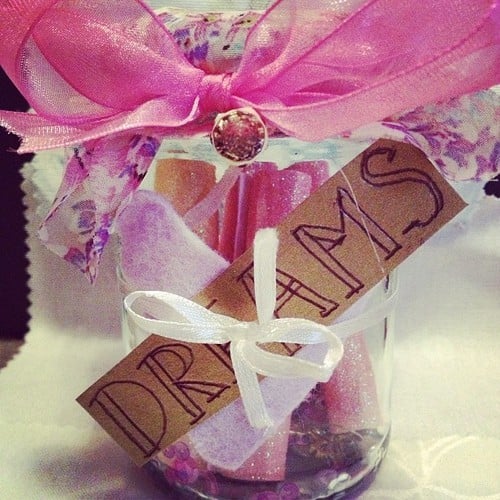 Dream Jar
by Indy
and Niamh
£

6.00
---
---
A dream jar is a pretty place to write down and save your wishes and ambitions to read when you're older! You can give one to a friend as a present or keep one for yourself.
(Made by Indy & Niamh)
See the photos for some examples! All dream jars are custom made so they will all look individual, however we will generally use ribbon, charms, glitter and fabrics to decorate.